Around-the-Clock Monitoring & Support 
All problems, be it device, email or app-related, even carrier issues, are resolved by our Service Desk from beginning to end.
Users will never be told to call someone else. And by leveraging our economies of scale and expertise, these services still typically cost less than in-house service and support.
We offer a high-quality service desk and remote network monitoring services to ensure your needs are met every hour of every day.
What Sets Us Apart from Other Service Desks?
You've probably experienced a phone call with IT that ended with "that's not something we can help you with" or "You need to call the vendor for support instead".
At Superior Managed IT, we not only offer to work with your third-party vendors to fix an issue, but often collaborate with them to find a solution that resolves AND simplifies the task at hand.
You'll never hear us say, "Sorry, we can't help you with that" or "That's not our department". We're here to help you grow, whatever it takes.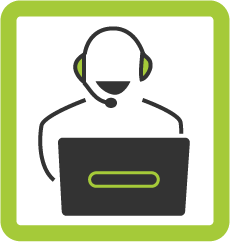 Service Desk Features:
Analysts trained in ITIL Change Management Service Delivery

365x7x24 support
One number to call
Ticketing Client Portal
Remote and On-site support
First-call resolution
Root-cause analysis

Desktop asset management
Remote and self-service application distribution
Operating systems support (Server, PC, Mobile)
Peripheral connectivity – printers, VPNs, wireless networks, mobility platforms
Anti-virus/spam/security software and monitoring
Software distribution

Patch management
Backup & Recovery assistance
Third-Party Software & Vendor Assistance
Active Directory and Group Policy Maintenance
1306 County Rd F West
Suite 200
Minneapolis, MN 55112
Service Desk: 612-788-9233
Inquiries: 612-999-6200
Contact Us Today for a Free Consultation
Your Business IT Partner
Superior Managed IT can manage, or assist you with, your IT assets across their entire lifecycle.
From assessment, design, migration and deployment to ongoing management and security. We serve small to midsize businesses across the Twin Cities as their trusted business technology partner.
IT Assessments & Advisory
Elastic & Redundant Cloud Solutions: Planning, Migration, Deployment & Management
Reliable Service Desk & Monitoring 365x7x24
Remote & On-Site Support
IT Security Solutions for Any Environment
Unified Communications  & Collaboration (UC&C) including VoIP, Messaging, IVR, Voicemail, Mobility, Presence, and Conferencing
And much more!
Contact us today for your free consultation!