Secure, Proactive, and Reliable Support
IT Services & Solutions
Finally, you can focus on what you do best.
Whether you're looking for supplemental IT services to support your existing IT staff, or need a dedicated team to tackle all things IT, our team is here to help.
25+ Years of Experience

Just

ONE

Number to Call for Support

24/7 On-site & Remote Support

Local, Experienced Service Desk

Personalized Services for Your Business
Call Today to Schedule Your Free Consultation!
Current Promotions
Limited-Time Offer!
For a limited-time, we're offering a discount to new customers for 50% off our Security & Compliance Awareness assessment. 
Our tools allow us to perform comprehensive network scans and 24/7 monitoring for detecting unauthorized activity.
These discovery tools can even assess your level of compliance for various standards/regulations, including CMMC, NIST, ITAR, HIPAA, PCI, GDPR, PII, PHI and more!
Don't miss out on your opportunity to get a network activity analysis by calling us today! 
Process-Driven IT Solutions

Managed IT Services
Local Service Desk Support - 24/7
Patch Management
Backup Management
Network Monitoring
Antivirus & Endpoint Security 
On-site & Remote Support

Remote Worker Solutions
Device Management
Data Security Solutions
Hardware & Software Deployment
VoIP Phone Solutions
Secure Network Access
Cloud Infrastructure Solutions

Data Protection
On-Premise & Cloud Solutions
Server & Workstation Backups
Flexible Retention
Low RTO (Recovery Time Objective)
Disaster Recovery Solutions
Backup Management

Network Security
Dark Web Monitoring
Internal/External Vulnerability Scans
Data Breach Liability Reports
Intrusion Prevention Solutions
Compliance Discovery & Solutions
Security Awareness Training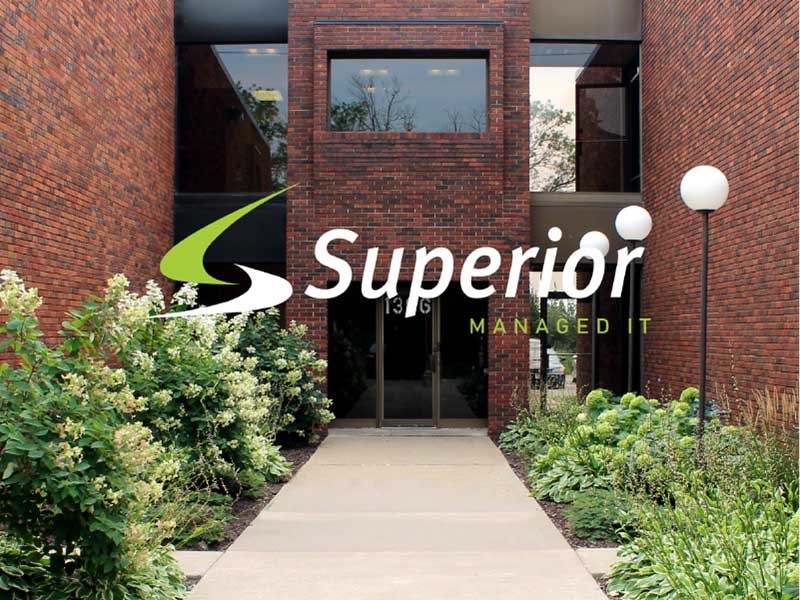 Why Superior Managed IT?
About Us
We're a diverse team of Network Engineers, Network Architects, Service Desk Analysts, Cyber Security Specialists, Project Managers, Account Managers, Web Developers, Programmers, Data Analysts, Business Analysts, Administrators, and Interns.
At Superior Managed IT, we know the components of a well-rounded IT landscape like the back of our hand, and that's what makes us a top competitor in the growing industry of the Managed Service Provider (MSP).
We pride ourselves in being a great resource for students looking to gain their first experience in an IT service desk role through our Internship program.
Contact Us Today for a Free Consultation
Your Business IT Partner
Superior Managed IT can manage, or assist you with, your IT assets across their entire lifecycle.
From assessment, design, migration and deployment to ongoing management and security. We serve small to midsize businesses across the Twin Cities as their trusted business technology partner.
IT Assessments & Advisory
Elastic & Redundant Cloud Solutions: Planning, Migration, Deployment & Management
Reliable Service Desk & Monitoring 365x7x24
Remote & On-Site Support
IT Security Solutions for Any Environment
Unified Communications  & Collaboration (UC&C) including VoIP, Messaging, IVR, Voicemail, Mobility, Presence, and Conferencing
And much more!
Contact us today for your free consultation!