More Than a Collection of IT Equipment
At Superior Managed IT, we understand the importance of a robust, adaptable, and always available network infrastructure.
We also understand that a network is more than just a collection of switches, firewalls, routers, boxes and cables. It's about understanding how people use the network, the services that it delivers and the applications it supports.
Whether you are tethered (wired) LAN or WAN or wireless, we work with the best communications providers and hardware partners in the industry to ensure your network is a highly robust and redundant pathway to all your important applications, services, and customer communications.
Wide Area Networking (WAN)
Wide Area Networks use integrated voice and data to help your employees and customers communicate and interact as if they were in the next room. We have designed many an effective WAN network and have the expertise you need to make sure you get connected and stay connected.
Our services include:
Secure Remote Access Services

Voice and Data Integration

Virtual Private Networks / MPLS

Multi-Provider Internet Access

Service Desk Support / Managed Services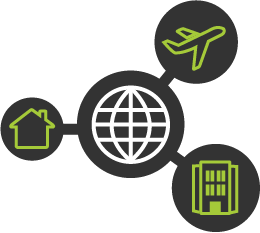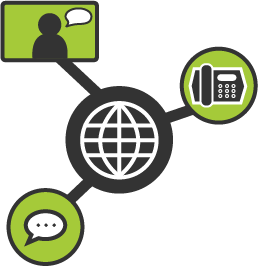 Local Area Networking (LAN)
Superior Managed IT can provide the support services to integrate and unify your network. We have the right partners, providers and certified experts on hand to provide the highest level of service in the industry.
Our services include:
Design / Installation of Infrastructure

Security and Vulnerability Assessments

Web Filtering

Backup & Disaster Recovery

Secure Wireless Networking

Service Desk Support / Managed Services
1306 County Rd F West
Suite 200
Minneapolis, MN 55112
Service Desk: 612-788-9233
Inquiries: 612-999-6200
Contact Us Today for a Free Consultation
Your Business IT Partner
Superior Managed IT can manage, or assist you with, your IT assets across their entire lifecycle.
From assessment, design, migration and deployment to ongoing management and security. We serve small to midsize businesses across the Twin Cities as their trusted business technology partner.
IT Assessments & Advisory
Elastic & Redundant Cloud Solutions: Planning, Migration, Deployment & Management
Reliable Service Desk & Monitoring 365x7x24
Remote & On-Site Support
IT Security Solutions for Any Environment
Unified Communications  & Collaboration (UC&C) including VoIP, Messaging, IVR, Voicemail, Mobility, Presence, and Conferencing
And much more!
Contact us today for your free consultation!