Microsoft SharePoint

What is Microsoft SharePoint?
SharePoint is Microsoft's "intranet" platform, allowing users to "Share and manage content, knowledge, and applications to empower teamwork, quickly find information, and seamlessly collaborate across the organization." (Microsoft, 2019)
Whether you're updating a company calendar from your office desk or accessing marketing materials in a different country, Microsoft SharePoint can be your virtual office from anywhere.
You no longer need to be tied to a single computer, configured "just right" to access your company resources with this mobile virtual work space platform.
Now, as long as you have an active internet connection, your laptop, smart phone, or home desktop can connect and share.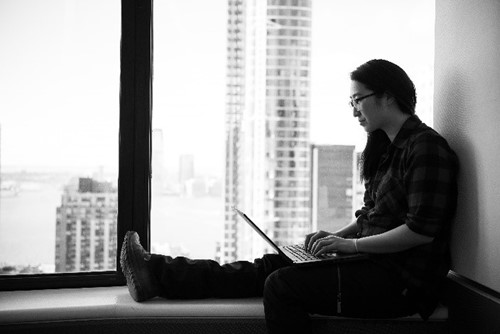 Your company most likely already has an established intranet hosting work services/internal file servers for shared drives the same way it has for the past decade.
However, with SharePoint, companies can move many aspects of their current shared resources from scattered platforms to a unified, secure, mobile site.
What Does SharePoint Provide?>
Here are just some of the ideas Superior Managed IT can help you explore and implement:
File share cloud access
Company travel calendars
Employee time off notification and approval automation
Project collaboration message boards
New staff training checklists
Departmental event planning groups
Once created, users can grow the site as contributors by simply collaborating on things like existing projects or developing site pages for new departments!
Automation of tedious processes can be added through workflows, keeping those in the request and approval process up-to-date with notifications and single-click responses.
There are also customization options to brand your site to match your company's style, whether it be simplistic or something to show off to your clients!
Superior Managed IT is available to collaborate with you and your team to review pricing, set up, and maintenance options of your new or existing SharePoint site.
Let us help you build your SharePoint Site Collection, contact us today!

1306 County Rd F West
Suite 200
Minneapolis, MN 55112
Service Desk: 612-788-9233
Inquiries: 612-999-6200

Contact Us Today for a Free Consultation
Your Business IT Partner
Superior Managed IT can manage, or assist you with, your IT assets across their entire lifecycle.
From assessment, design, migration and deployment to ongoing management and security. We serve small to midsize businesses across the Twin Cities as their trusted business technology partner.
IT Assessments & Advisory
Elastic & Redundant Cloud Solutions: Planning, Migration, Deployment & Management
Reliable Service Desk & Monitoring 365x7x24
Remote & On-Site Support
IT Security Solutions for Any Environment
Unified Communications  & Collaboration (UC&C) including VoIP, Messaging, IVR, Voicemail, Mobility, Presence, and Conferencing
And much more!
Contact us today for your free consultation!