Windows 7 End of Life is Around the Corner
Are you one of the 40.1% of users who still have a Windows 7 Operating System?
Microsoft released a bulletin announcing End of Life support for Windows 7.
Starting back on July 15th, 2015, Windows 10 has been available as an upgrade from Windows 7, Windows 8, and Windows 8.1.
Nearly 4 years have passed since Windows 10 went on the market, and as with most change, there are fans of the old style that aren't quite ready to take the leap.
End of Life Means End of Support
After January 14, 2020, security updates and support for Windows 7 PCs will no longer be available.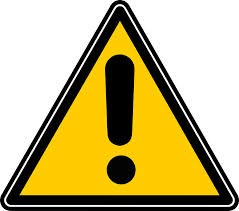 Security updates are a critical part of keeping your data protected. Without these, your computer is at higher risk for malware and viruses.
 If you use a Windows 7 PC at home for remote work, be sure to get the upgrade to Windows 10 before your machine becomes a liability. Talk to your Superior Managed IT representative on how to upgrade.
Taking the Leap: Compatibility Check
When you determine you're ready to upgrade to Windows 10, you will want to work with your Superior Managed IT representative to see if your current computer specs meet the requirements. Listed below are the system requirements necessary to be compatible with the new operating system.
System Requirements to Qualify for a Windows 10 Upgrade:
Required processor
1 GHz or faster compatible processor
Required memory
1GB RAM for 32-bit; 2GB for 64-bit
Required hard disk space
Up to 20GB available hard disk space
Required video card
800 x 600 screen resolution or higher.
DirectX 9 graphics processor with WDDM driver
Required connectivity
Internet access (fees may apply)
Other system requirements
Microsoft account required for some features.
Watching DVDs requires separate playback software
---
Captured from Microsoft.com
Change isn't Always Easy
We understand that a new operating system brings a lot of changes to your daily routine. That is why our team here at Superior Managed IT created a Windows 10 Tips and Tricks guide to help navigate the new interface. For more information about training materials, please reach out to your Superior Managed IT representative directly.
Our Service Desk Analysts are here to answer any questions you may have about upgrading, and if your computer doesn't meet the system requirements, can also provide alternative options for replacement.
We are here to help! Contact us to start your upgrade today!
1306 County Rd F West
Suite 200
Minneapolis, MN 55112
Service Desk: 612-788-9233
Inquiries: 612-999-6200

Contact Us Today for a Free Consultation
Your Business IT Partner
Superior Managed IT can manage, or assist you with, your IT assets across their entire lifecycle.
From assessment, design, migration and deployment to ongoing management and security. We serve small to midsize businesses across the Twin Cities as their trusted business technology partner.
IT Assessments & Advisory
Elastic & Redundant Cloud Solutions: Planning, Migration, Deployment & Management
Reliable Service Desk & Monitoring 365x7x24
Remote & On-Site Support
IT Security Solutions for Any Environment
Unified Communications  & Collaboration (UC&C) including VoIP, Messaging, IVR, Voicemail, Mobility, Presence, and Conferencing
And much more!
Contact us today for your free consultation!