Top 10 Windows Keyboard Shortcuts: Efficiency at the Press of a Key

Top 10 Windows Keyboard Shortcuts:
Efficiency at the Press of a Key
What are keyboard shortcuts?
Windows provides a way of quickly accessing some of its most useful functions. These include locking your user account, starting Task Manager, opening File Explorer, and many others. All these tasks have been assigned a specific combination of keys, which when pressed simultaneously, will perform the task immediately. For example, if you step away from your computer for a few minutes and want to ensure that no one will see a sensitive email or mess up your game of solitaire, simply press the Windows Key and the "L" key. This will quickly lock your account and prevent anyone from accessing it.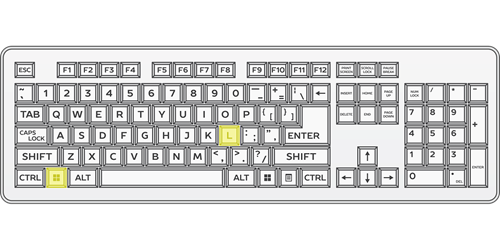 From Pixabay.com
How do I use them?
Keyboard shortcuts typically consist of two or three keys that need to be pressed at the same time. Generally, the shortcut combines the Windows key or the Ctrl and Shift keys with another letter or function key. Many shortcuts can be used regardless of what application or program is currently running and only take a split second to perform.
Why are they helpful?
While keyboard shortcuts do save time, the biggest increase in efficiency comes from not needing to change mental gears. The mouse and the keyboard are symbolic of productivity and synergy, but they really have very different styles. Moving from one to the other constantly can sometimes feel jarring, disrupting concentration. Keyboard shortcuts help maintain your work flow by reducing the number of times you find yourself reaching for your mouse.
Top 10 Most Common Shortcuts
Many people are very familiar with Ctrl + C and Ctrl + V for copying and pasting text and files, but let's look at some other helpful shortcuts. Before we get into the different shortcuts, it's important to be familiar with all of the keys. One key that isn't always known to computer users is the "Windows key". The Windows key can be found between the Ctrl and Alt keys (sometimes next to the Function key, which appears on a keyboard as "Fn") and has the Windows logo on it, instead of text. 
Here are the other 8 most common keyboard shortcuts:
Ctrl + Z: Undo
Windows Key + E: Open File Explorer
Windows Key + L: Lock your screen
Windows Key + Up Arrow: Maximize current Windows Key
Ctrl + Shift + Esc: Open Task Manager
Alt + Tab: Cycle between open windows
Alt + F4: Quit active application or close current window
Ctrl + Mouse Wheel Scroll: Scrolling up zooms in, and scrolling down zooms out
If you want to find even more keyboard shortcuts for Windows and other popular applications like Microsoft Word and Excel, check out this article by Rajendra Tiwari: https://turbofuture.com/computers/keyboard-shortcut-keys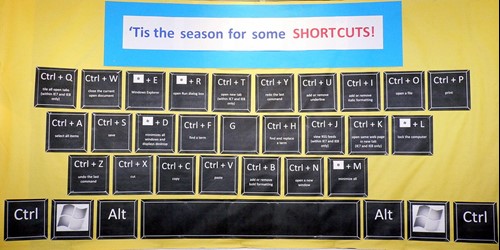 From Flickr.com
What if the default shortcuts don't do what I want?
If you're looking to expand the usefulness of keyboard shortcuts to include custom actions, take a look at this article on Gizmodo.com by David Nield: https://gizmodo.com/create-your-own-keyboard-shortcuts-to-do-anything-on-wi-1821529700
1306 County Rd F West
Suite 200
Minneapolis, MN 55112
Service Desk: 612-788-9233
Inquiries: 612-999-6200

Contact Us Today for a Free Consultation
Your Business IT Partner
Superior Managed IT can manage, or assist you with, your IT assets across their entire lifecycle.
From assessment, design, migration and deployment to ongoing management and security. We serve small to midsize businesses across the Twin Cities as their trusted business technology partner.
IT Assessments & Advisory
Elastic & Redundant Cloud Solutions: Planning, Migration, Deployment & Management
Reliable Service Desk & Monitoring 365x7x24
Remote & On-Site Support
IT Security Solutions for Any Environment
Unified Communications  & Collaboration (UC&C) including VoIP, Messaging, IVR, Voicemail, Mobility, Presence, and Conferencing
And much more!
Contact us today for your free consultation!