The Convergence of IT & Operational Technology in Fortinet's New SD-WAN Appliance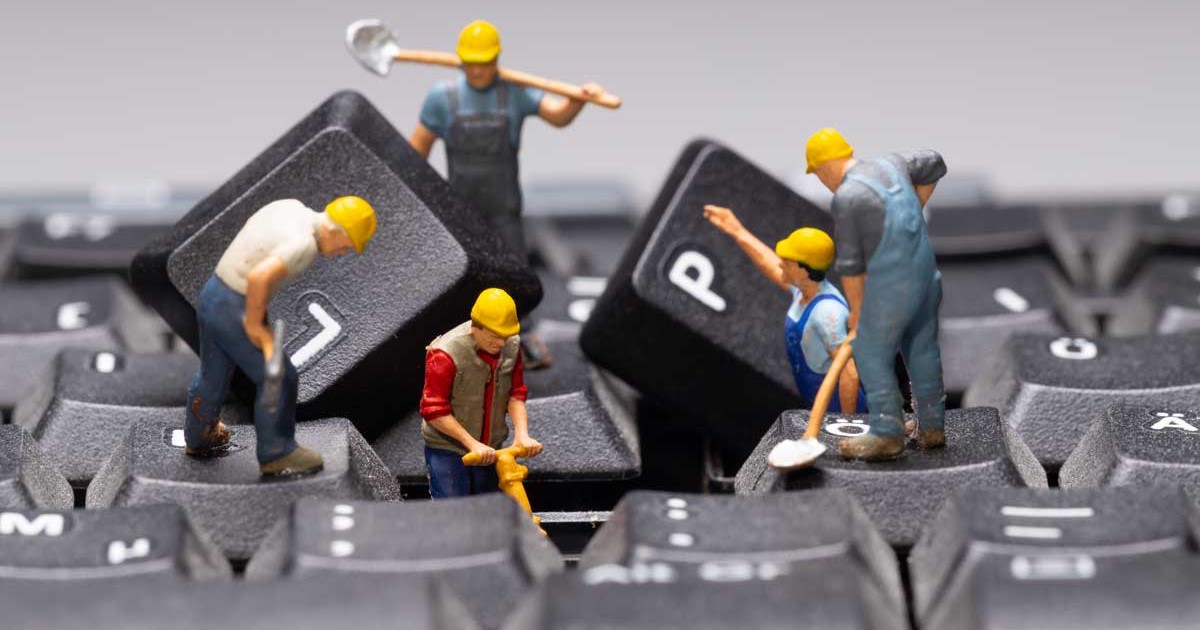 Emerging SD-WAN Technology Has Hit the Market
Fortinet announced the release of the first ever SD-WAN appliance for operational technology (OT) environments: FortiGate Rugged 60F. 
Software-defined wide-area networking (SD-WAN) has been growing rapidly on the corporate side of many organizations. Its benefits have been convincing CIO's everywhere to rethink their expensive MPLS links and swap them out for a better WAN technology to virtually tie their branch locations together.
Want to learn more about SD-WAN? Read all about it in our September 2020 article here: "SD-WAN: What is it and Why is it Changing Business Networking?".
What is OT and How Is It Changing?
OT is technology that interfaces with the physical world. Industrial operations such as mining, transportation and manufacturing rely heavily on OT. It used to be considered more mechanical in nature, but as technology has evolved, so has the sophistication of equipment for all mechanically reliant industries. Machines today are being built for Internet-of-Things (IoT) accessibility and can be assigned IP addresses, operating systems, and have the capacity to be joined to a domain. 
As SD-WAN becomes more widely recognized for conjoining physical locations to a common virtual management point, the OT side of things realized that SD-WAN would simplify their distributed operational environments as well. This revelation prompted OT environments to begin adopting SD-WAN technology for its reliable connectivity, simplified management, and lower total cost of ownership.
Some additional industries that rely on OT include:
Construction sites
Scientific Experimentation
Ships
Factories
Oil Rig Platforms
Power & Utilities
Fortinet is Bridging the IT-OT Gap
Fortinet's solution fulfils the specialized needs of OT operators by providing a firewall that is "secure, compact, rugged, and able to be remotely deployed, managed, and monitored" (Fortinet).
The Importance of a Rugged Firewall
OT environments can be subject to hazardous materials, extreme weather and drastic temperature fluctuations, vibrations, confined spaces, and other variables not suitable to maintaining healthy (and somewhat fragile in comparison) networking equipment.
When it comes to the FortiGate Rugged 60F Series, it's the first-of-its-kind ruggedized appliance specifically designed to function in harsh environmental conditions, these units can handle extreme temperatures, electromagnetic interference, high moisture, and extreme or constant vibration.
Industry-leading Security and Support
This firewall is built upon the FortiGate 60 series – "the fastest, most powerful desktop Secure SD-WAN appliance and best-selling next-generation firewall with over 1.65 million units sold worldwide" (Fortinet).
At Superior Managed IT, the FG-60 series has been our most popular Fortinet appliance deployed to many of our customer's sites because of its efficient, reliable components and customizable configurations. Their support contracts also provide a great service to reduce down-time by cross-shipping a temporary appliance in the rare event of needing manufacturer-required maintenance to the device.
What Does This Mean for Manufacturers and Other Industrial Operations?
The Rugged 60F Series, Next-Generation SD-WAN Firewall makes it possible for industrial operations to deploy a secure SD-WAN solution to locations they couldn't before. Fortinet combines networking and security to deliver a comprehensive, as Fortinet describes, "Security Fabric" across all of your operating environments.
Fortinet for the Win
Fortinet once again finds themselves in the top ranks for the 2020 Gartner Magic Quadrant for Network Firewalls, for the 11th time. Their hardware and software speaks for itself, and that's why we stand behind Fortinet's products over other industry leaders.
When it Comes to Fortinet, We're Your Subject Matter Experts
If you couldn't tell at this point, we are Team Fortinet and have been since 2003! That's not to say we don't regularly work on and support other firewalls like SonicWall, Watchguard, CheckPoint, Juniper Networks and Cisco, but we are primarily a Fortinet Partner.
We have certified Fortinet Network Security Experts on staff, ready to address your questions. The Fortinet Network Security Expert designation shows proven comprehensive and expert knowledge of network security design, configuration, and troubleshooting for complex networks.



If you're looking for an industry-leading firewall solution, we would love to work with you to find the right product for your industry and company size.
Reach out to us today to start the conversation!
Sources:
https://www.fortinet.com/solutions/gartner-network-firewalls#form
https://www.i-scoop.eu/industry-4-0/operational-technology-ot/

https://www.fortinet.com/blog/business-and-technology/sdwan-operational-technology-ot-environments
https://training.fortinet.com/local/staticpage/view.php?page=certifications
1306 County Rd F West
Suite 200
Minneapolis, MN 55112
Service Desk: 612-788-9233
Inquiries: 612-999-6200

Contact Us Today for a Free Consultation
Your Business IT Partner
Superior Managed IT can manage, or assist you with, your IT assets across their entire lifecycle.
From assessment, design, migration and deployment to ongoing management and security. We serve small to midsize businesses across the Twin Cities as their trusted business technology partner.
IT Assessments & Advisory
Elastic & Redundant Cloud Solutions: Planning, Migration, Deployment & Management
Reliable Service Desk & Monitoring 365x7x24
Remote & On-Site Support
IT Security Solutions for Any Environment
Unified Communications  & Collaboration (UC&C) including VoIP, Messaging, IVR, Voicemail, Mobility, Presence, and Conferencing
And much more!
Contact us today for your free consultation!