SD-WAN: What is it and Why is it Changing Business Networking?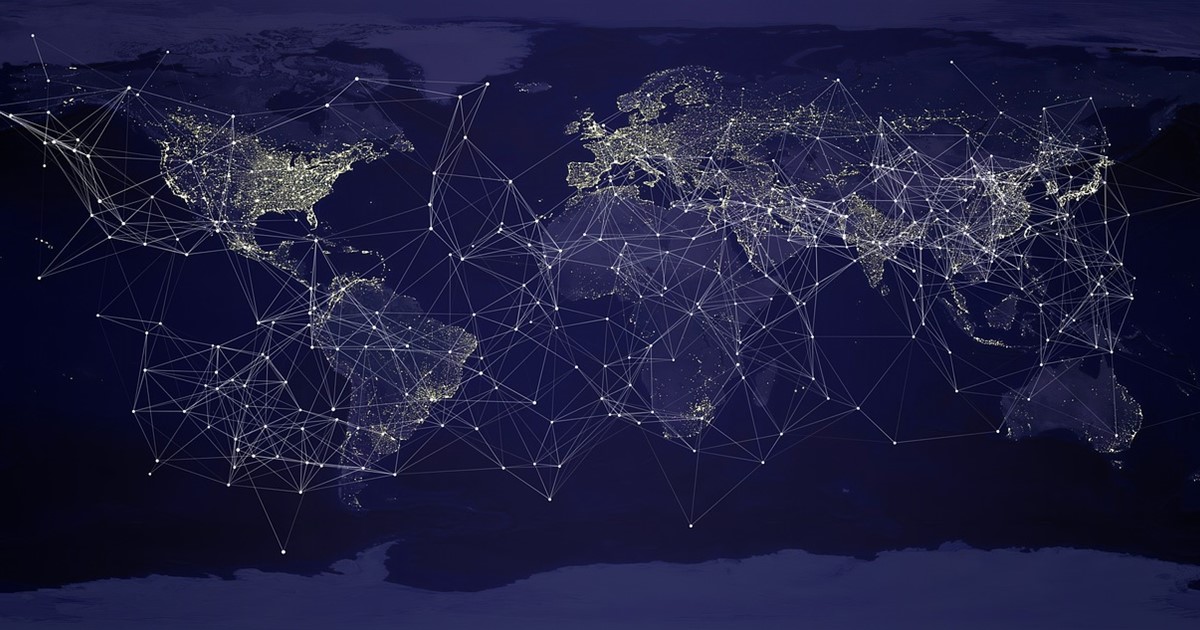 A Software-Defined Wide Area Network (SD-WAN) is a virtual WAN landscape that provides businesses the flexibility to leverage any combination of transport techniques and services, including multi-protocol label switching (MPLS), 4G/5G LTE, and other types of internet connections. It allows companies to reduce costs by being able to limit the use of more expensive services, like MPLS, therefore making SD-WAN an invaluable implementation.
Advantages of SD-WAN
Secure traffic across broadband internet into the cloud
Improved OpEx by replacing expensive MPLS services with flexible broadband
Increased performance of cloud-based infrastructure and/or platforms
Simplified web portal for managing operations
Improved user-experience and productivity for cloud-based applications (public or private).
MPLS vs. SD-WAN
In short, MPLS is a premium internet-adjacent delivery service for private connections linking data centers to branch offices. It differentiates between standard internet transport by establishing pre-determined, highly efficient and secure routes. It's reliable and secure, but with high-traffic volumes from cloud adoption, internet speeds are impacted from limited bandwidth and latency. When traffic becomes backhauled, that's where costs rise.
MPLS is a valuable service, and it is improved with SD-WAN by limiting usage to non-high-volume use cases to save on both productivity and expenses. It can also be replaced entirely by SD-WAN, but that is not a recommended approach.
Benefits of SD-WAN
SD-WAN is a new technology with a board range of offerings and varying designs. It allows IT to tackle daily challenges with one network implementation. With SD-WAN, networks can deliver routing efficiently, protect itself from threats, offload expensive circuits efficiently, and simplify WAN network management.
Is SD-WAN In Your Near Future?
Implementing a SD-WAN solution can be challenging to achieve without a well-thought-out plan. Here are some steps to follow to adequately assess your company's needs.
Step 1: Discovery
You will need a solid understanding of your network to identify how a SD-WAN solution can fit. Review your existing contracts. Timing and cost are two key factors that will impact your decision.

Try to stay ahead of as many challenges as you can by asking your carriers/service providers the following questions:
"When is the contract end-date?"
"What are the terms for cancellation?
"If I switch to SD-WAN before my contract is up, could you offer any spend shift?
Step 2: Preparation
Source diverse Internet Service Providers and delivery methods to optimize SD-WAN by allowing it to select the best network at any given moment.
Step 3: Guidance
Whether you're looking for in search of an IT partner or already have a dedicated IT team, be sure they have your best interests at heart, understand your desired outcome, and have the technical know-how to lead the project from not just start to finish, but serve as an ongoing resource for management, optimization or training.
Vet Out Your Experts
Understanding the primary qualifications of any SD-WAN reseller is critical before making a decision to upgrade. Superior Managed IT has experience in SD-WAN procurement, design and implementation and will work closely with your team to construct the best design for your company. If you are currently with another service provider and want to vet out their experience, be sure to ask them these important questions:
What is your strategy around security?
How do you approach SD-WAN deployments?
How many deployments have you been a part of? Are they similar to what I'm trying to accomplish?
Getting Started
Let us know how we can help you optimize your network traffic and security by giving us a call at 612-999-6200, or send us a message to schedule a free, no-obligation consultation!
1306 County Rd F West
Suite 200
Minneapolis, MN 55112
Service Desk: 612-788-9233
Inquiries: 612-999-6200

Contact Us Today for a Free Consultation
Your Business IT Partner
Superior Managed IT can manage, or assist you with, your IT assets across their entire lifecycle.
From assessment, design, migration and deployment to ongoing management and security. We serve small to midsize businesses across the Twin Cities as their trusted business technology partner.
IT Assessments & Advisory
Elastic & Redundant Cloud Solutions: Planning, Migration, Deployment & Management
Reliable Service Desk & Monitoring 365x7x24
Remote & On-Site Support
IT Security Solutions for Any Environment
Unified Communications  & Collaboration (UC&C) including VoIP, Messaging, IVR, Voicemail, Mobility, Presence, and Conferencing
And much more!
Contact us today for your free consultation!